When most people think of a Mexico Vacation, they are thinking of big resort towns and what they are famous for, like Mazatlan and Shrimp, Cancun and Spring Break, Puerto Vallarta and Family Vacations, or Cozumel and SCUBA diving.
But once you have been there, done that, what is next?
Enter the new wave of Mexico vacation: eco-tourism. Mexico realizes that a parge part of the allure in coming here is  to enjoy the pristine beaches, jungle and mountains. In order for that to last, MExico has taken a total ecological view of the land and its uses.
Out of this grand scheme came the Riviera Nayarit, which is the Pacific coastline region of the state of Nayarit, just north of the state of Jalisco, where one finds Puerto Vallarta.
Here are some of the towns you will find along the Riviera Nayarit, in no particular order:
Punta Mita, along the coast from Punta de Mita can be accessed via car from either Bucerias or Sayulita. It is out onthe end of a peninsula north of Puerto Vallarta, past the Bahia Banderas Bay. See Punta Mita pictures here.
Sayulita is a little hippie town full of gringos and Canadians most of the year, and is located about 40 minutes north of the Puerto Vallarta Airport. World renowned for its surf, the beach at Sayulita drops off quick and makes for a great place to learn to ride a board, or to show your skills off during high surf. See Sayulita picture here.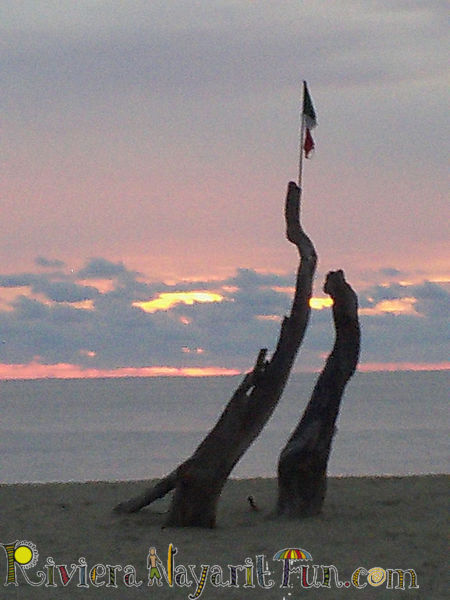 Going north from Sayulita you will find San Francisco, or San Pancho as the locals call it. This is has been deemed the cultural center of the Riviera Nayarit, and the place is full of Americans and Canadians who do not fit into the Sayulita hippie culture. Older crowd, more reserved, and well, more to do probably too. See San Pancho pictures here.
Next up the coast going north on Hwy 200 is Lo De Marcos, a quaint fishing village that got missed by Google and the mapping companies. Home to a large number of RV parks, I understand this is mostly Candian in the winter, swelling form the town of 700 to over 3000 during peak winter snowbird season. Our favorite RV park there is La Parota RV Park. See Lo De Marcos pictures here.
This area up the coast is truly a mix of gringo money (in Guayabitos) and old world Mexico (in La Penita). There is the Rotary Club of Jaltemba Bay that meets on Wednesday breakfast at Pina Coladas.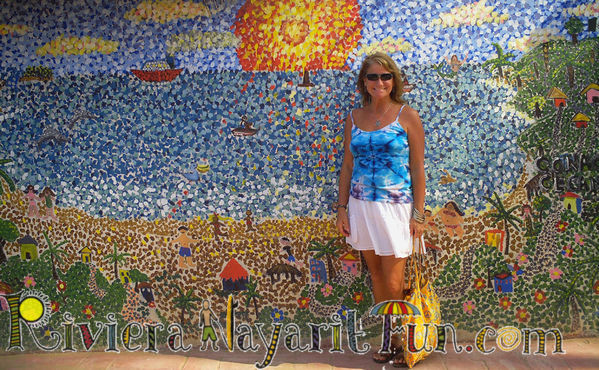 Chacala is at  the end of what used to be a dirt road, so there is nobody there but those looking to be. It is a lovely place though. See Chacala pictures here.